Today I came across this quote from author Tim Ferriss…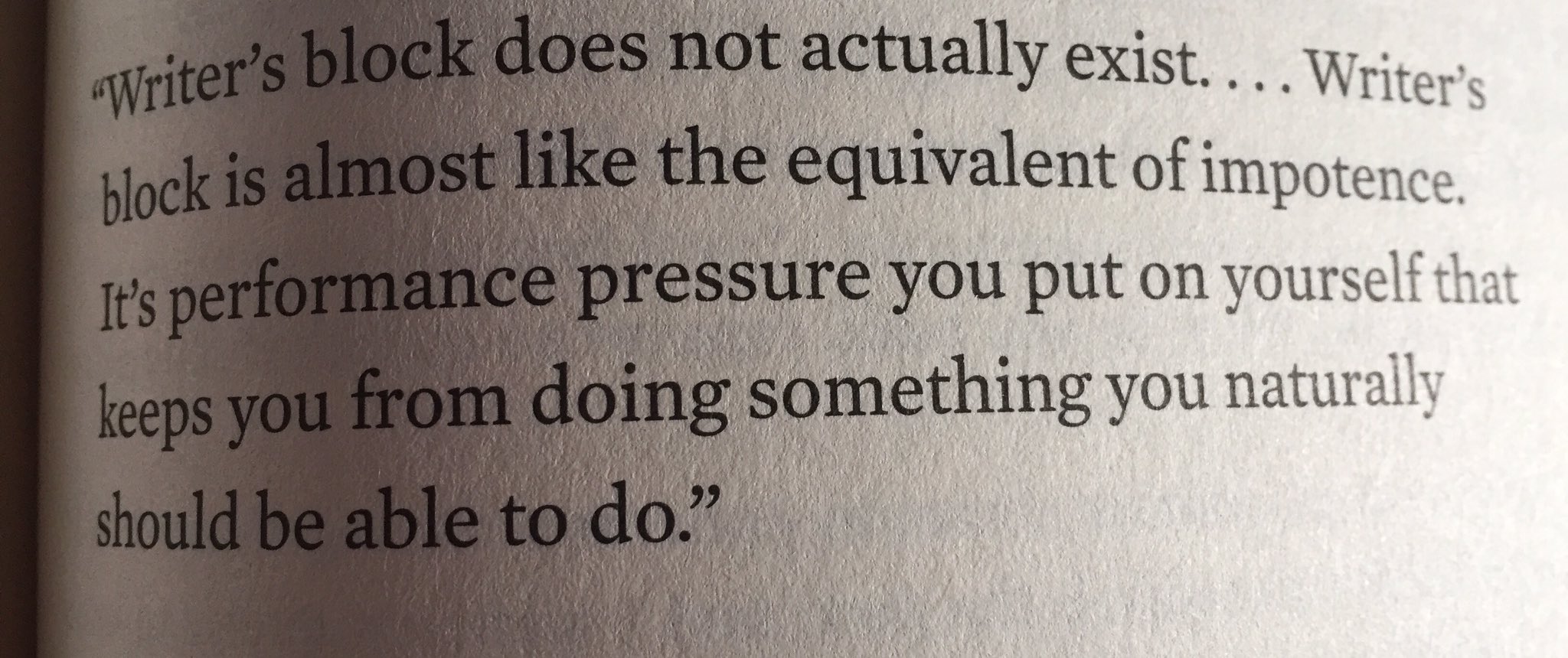 To which author Seth Davis agreed…
Very true! Writer's block does not exist. It stems from arrogance. What you're writing ain't all that important. https://t.co/aCPIMqE0P7

— Seth Davis (@SethDavisHoops) May 4, 2017
I am not going to make it a practice of arguing with authors who are way more successful than I am, but upon reading this, my first thought was that I disagree.
Surely, writer's block exists, doesn't it?
If Ferriss' and Davis' point is that it shouldn't exist then I agree 100%. If they are saying that we shouldn't let it stop us, then I am on their side for sure.
But saying it doesn't exist? Just because we want something to go way or we want to power through it, doesn't mean it is not real.
Obesity should not exist. We should not let obesity stop us.
But obesity is real. That being said, more than anything obesity can be seen as an excuse.
Maybe what Ferriss and Davis are saying is that writer's block is merely an excuse. I know I have used it an excuse far too many time.
But it does exist. Right? Saying it doesn't exist doesn't make it go away. Or does it? I honestly have no clue. I could argue either way.
What do you think? Does writer's block exist?
If you think it does, maybe you can try this…or this…or this. If you think it does not exist, please help me to understand why. I would love to make it not exist in my writing world.